Daily from 10:00 till 23:00
Deli from 8:00 till 23:00
114-116, Nevsky prospekt, St. Petersburg
Daily from 10.00 till 23.00
Deli from 8:00 till 23:00
114-116, Nevsky prospekt, St. Petersburg
---
Nevsky Centre Shopping Mall
is one of the largest shopping malls in the very heart of St. Petersburg
The building is located in the historical center of the city, at the intersection of Nevsky prospect and Vosstaniya street, opposite Moscovsky Railway Station. Ploschad Vosstaniya and Mayakovskaya metro stations are within the walking distance.
19 000
the Stockmann department store
sq.m
The Shopping Centre is open to the customers since 2010.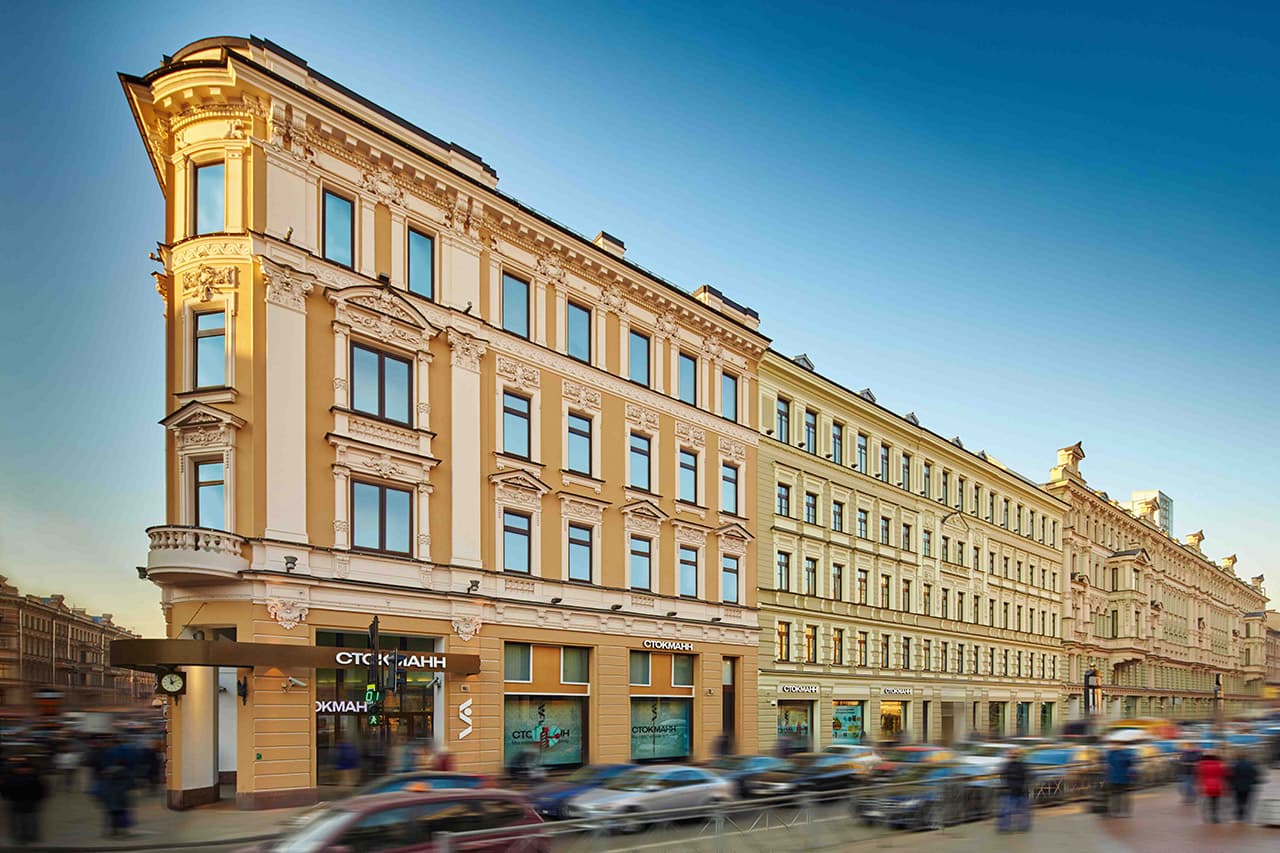 offering big choice of fashion products and services are situated in Nevsky Centre along with food-court, three-level underground parking and modern Business Centre with a view on the city. You are welcome to relax, meet friends and business partners in the cafes or a city-view restaurant on the top floor. SPA-centers, beauty salons, fitness- and yoga-centers offer you an escape from everyday routine and help to replenish your energy reserve. Service facilities (banks, dry cleaning, shoe repair, pharmacy, grocery store) are here to help you get through your daily needs.
Stockmann, Pandora, Freywille, Seiko, H&M, Rendez-Vous, Gant, Tommy Hilfiger, Lacoste, Vassa&Co, Albione, Högl, Ianis Chamalidy, Barbour, M.Video, iPort, Obed Bufet, Moskva restaurant, Starbucks, Aveda Lavanda, Alex Fitness, Royal Thai and many others.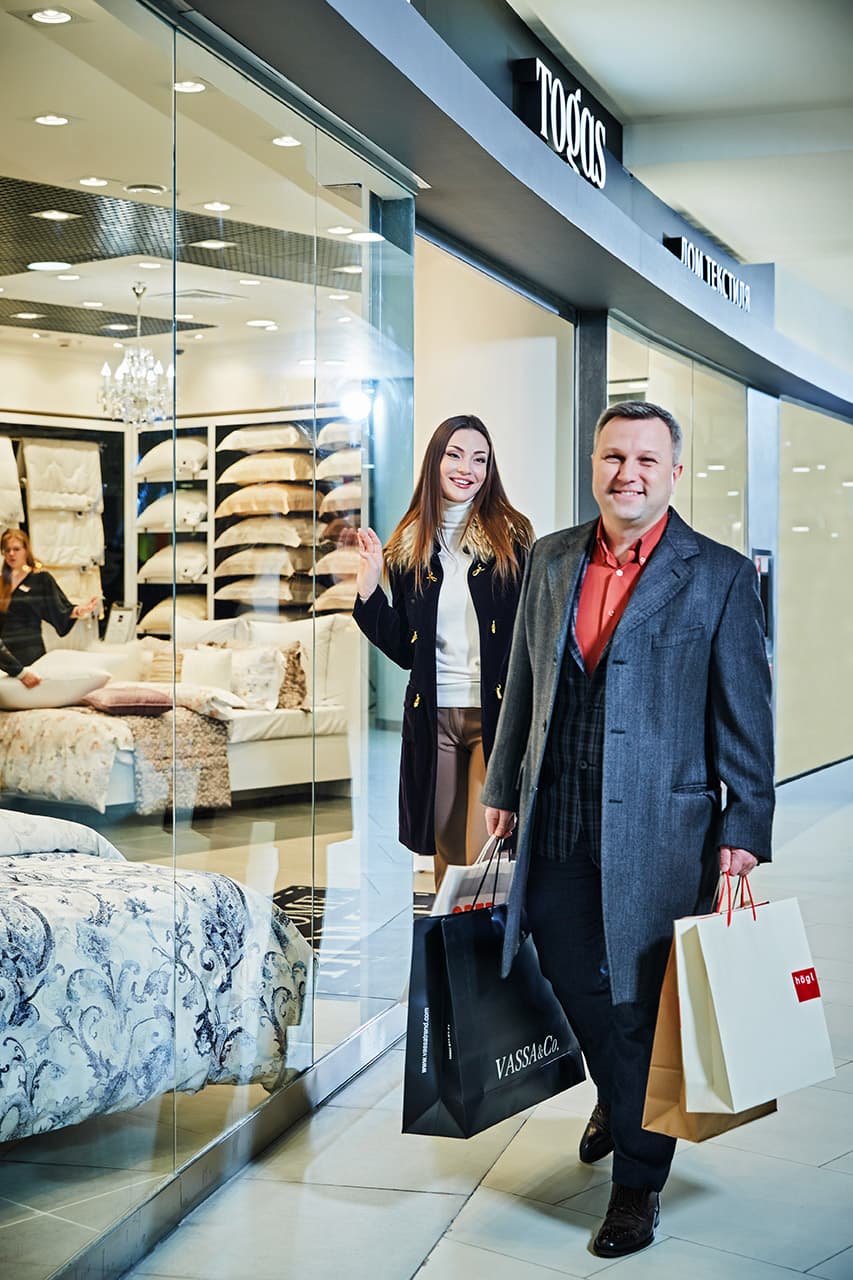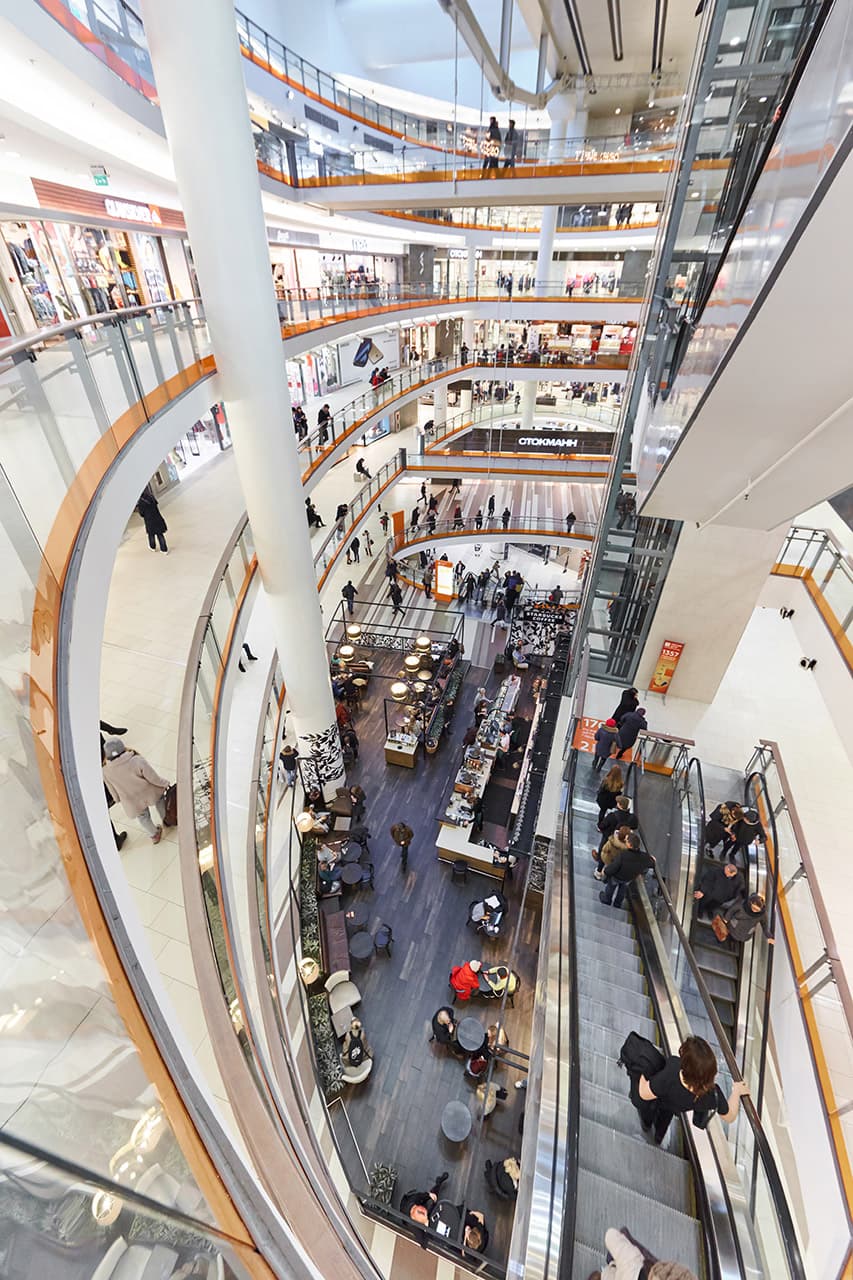 The basic concept of Nevsky Centre is the creation of a comfortable space for its visitors, where they would like to come back over and over again.
The building contemporary architectural solutions help to provide maximum comfort. Visitors can easily navigate in the Shopping Centre thanks to a rational organization of shopping galleries, escalators and elevators. The design of the galleries is based on the principle of a classic theatre which means it is impossible to get lost in it.
---
Parking
A three-level underground parking can place 550 vehicles and offers options of long- and short-term place rent.

Entrance from Vosstaniya St.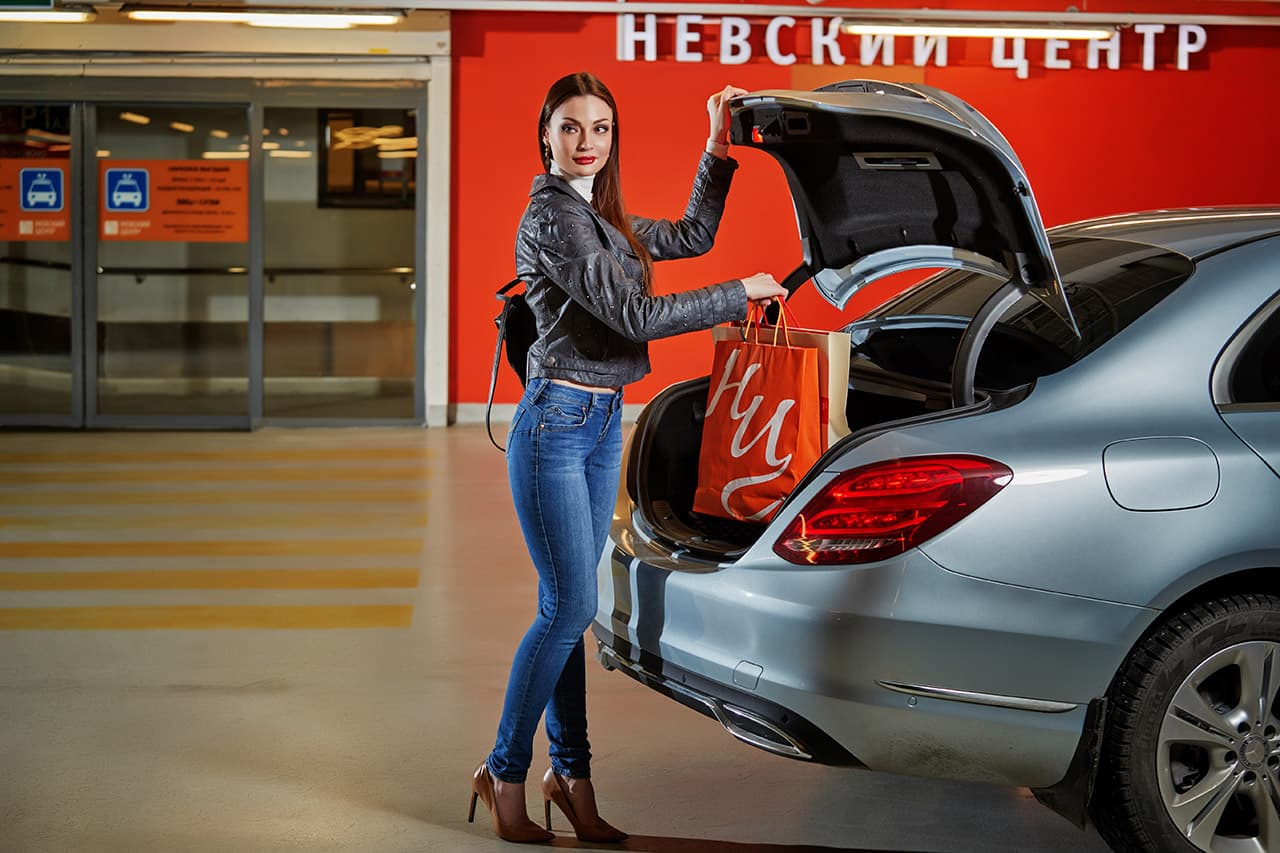 We accept cash and credit cards.
The long-term rent agreement is signed at info-desk on the 1st floor of the Shopping Centre.
Please, contact info-desk or dial +7 (812) 313-93-13 for more details.
---
Business-center
The "A" class Business Centre is situated on the 8th and 9th floors of the building. Entrance is from Vosstaniya st. and from inside of the Shopping Centre.
Lease
We do our best to create comfortable business conditions for our tenants. Moreover, we maintain high customer service standards, safety and amicable atmosphere.
An office on the central street of the city is a matter of a company's respectable image and ambitions.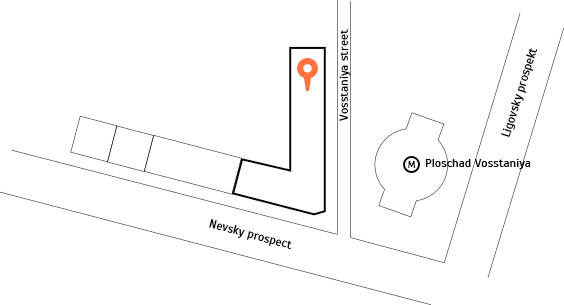 We are happy to offer you the following set of advantages:
Modern office premises with a panoramic view on the city
Convenient infrastructure
3 high-speed KONE elevators
Supply and exhaust ventilation system
Video surveillance and access control
Three-level underground parking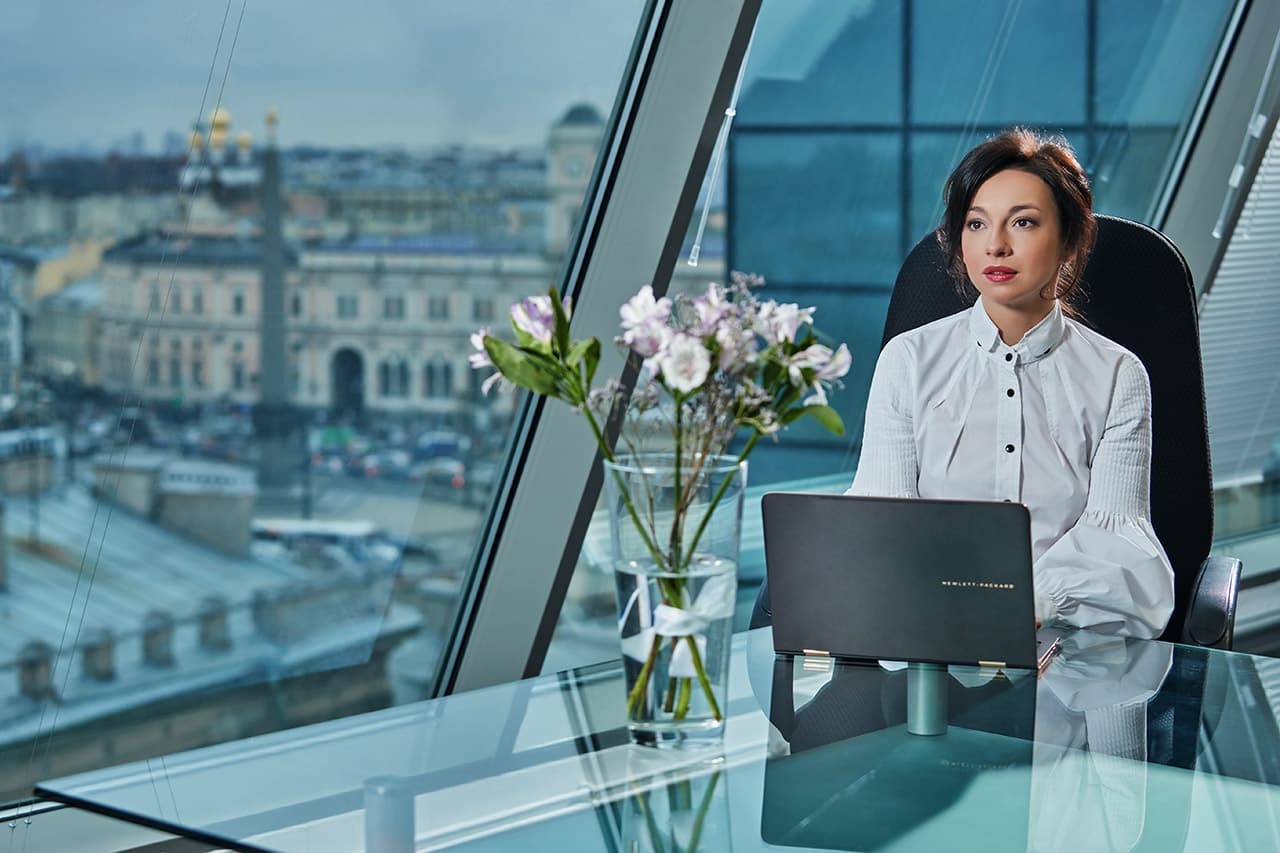 ---
Contacts

114-116 Nevsky prospect
St.Petersburg

Daily from
10:00 till 23:00